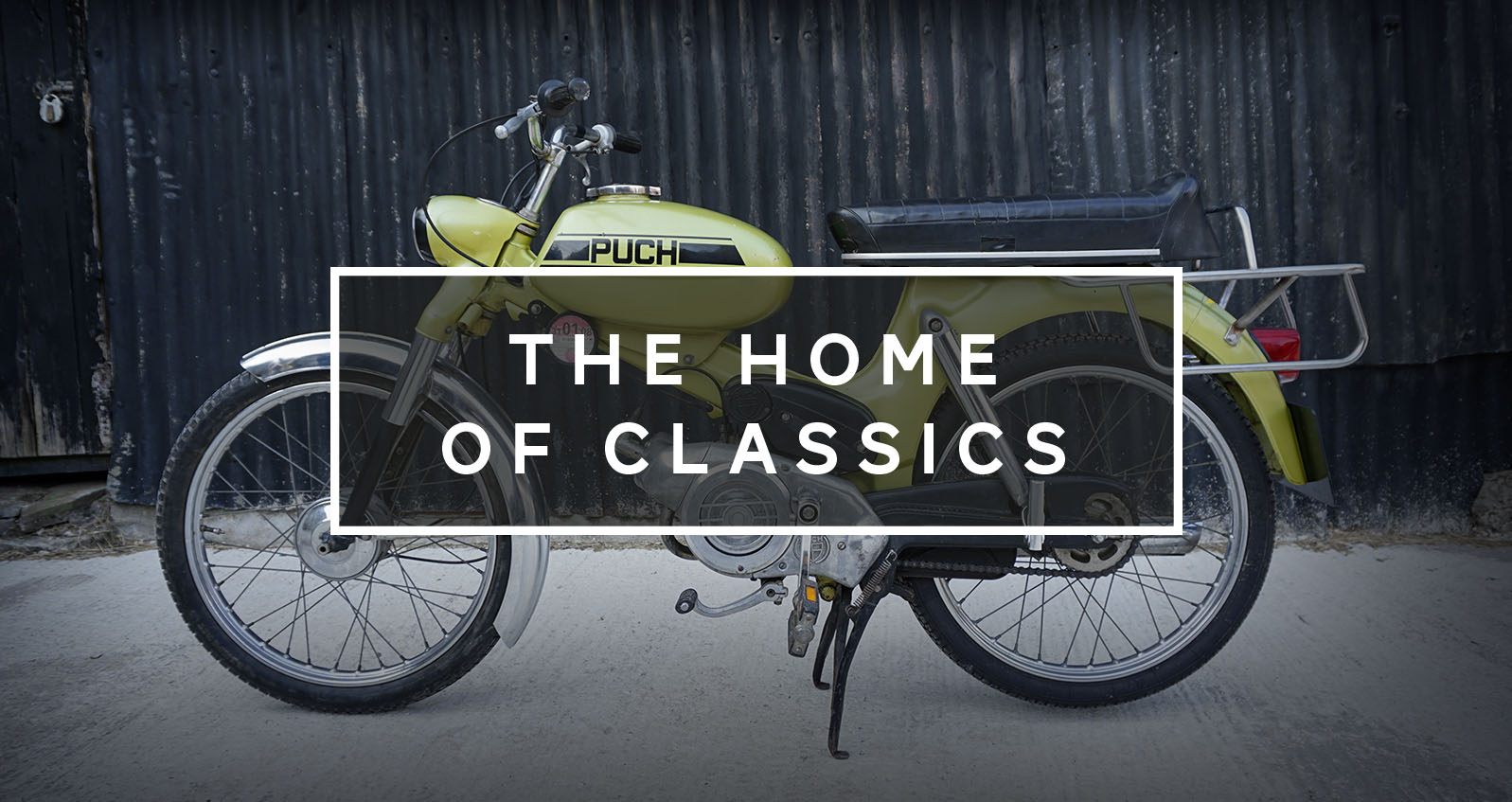 Welcome to Moto Bahn
At Motobahn, we search far and wide to gather together a selection of eclectic motorcycles both contemporary and classic. Our contacts are amongst the passionate and knowledgeable in the bike world which means we can buy, source and sell a variety of interesting examples. As well as looking across to the continent for inspiration we have a special interest in bikes from 70's, 80's and 90's. In addition to this we are always on the look out for the unique and unusual and constantly finding bikes with their own stories to tell.
Meet Ed
Ever since my father put me on the footboards of an old BSA in the late 60's I was hooked. Before I'd left primary school, I'd persuaded my parents to let me ride motocross and later bought my first bike when I was 16. I've been collecting them ever since. My passion for motorcycles comes both from riding them but also from an appreciation of their design and engineering. You could say that I've become a bit of a 'Bikeaholic'.
I'm keen to share my enthusiasm of bikes with others by sourcing some unusual little gems alongside some trustworthy workhorses. Motorcycles that find their way to Motobahn are to be enjoyed and cherished. To me there's a whole load of things that motorcycle ownership offers, they are a wonderful form of transport, a thing of beauty but something that can also be looked on as a potentially sound investment for the future.